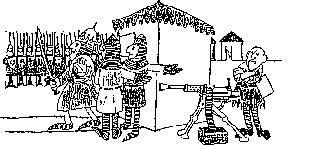 I don't need anything NEW, I've got a battle to fight!

Strobel offers Dealers and Consumers the newest technologies in mattresses (Inner-Spring mattresses were invented in 1871)

How to present prescription or non-toxic mattresses, with other flameproof mattresses on floor

To become a dealer and receive free info kit with wholesale prices click here

We offer a 2 minute DVD video on Poison Beds and our answer you can show your customers. To see a small screen internet version click here.

Point of Purchase Displays available to dealers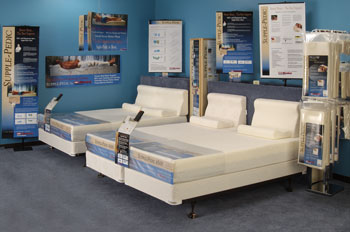 See more examples of our 3-in-One Bed Display, in store POP and different bed cover options click here.

Replacement Water-Mattress Program
Waterbeds are still alive and well, naturally toxin free and exempt from the regulation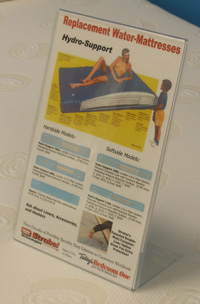 No floor space or investment required. Just ask and we will send you a free counter card or wall poster and you can start selling replacement water-mattresses immediately. We can drop ship by UPS direct to your customer, or you may wish to stock a few for easy cash and carry profitable sales.
An analysis of our dealers shows the average mattress store will sell $12,667 from replacement water-mattress annually per store. If you have more than one store simply multiply the numbers.
Waterbeds are making a comeback. Spurred by young people who see them as new, and by organic consumers who fear the chemicals in new mattresses. Strobel also offers a full line of softside waterbeds that look like regular beds if you want to take advantage of this niche market.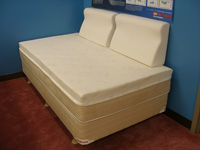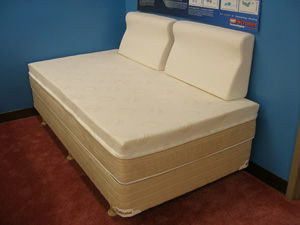 New: "Pure Organic Cotton" covers with Suede borders
Sales Training
WHY SHOULD YOU PRESENT SUPPLE-PEDIC?
QUOTES FROM RETAIL SALESPEOPLE
SUPPLE-PEDIC FEATURES
Presentation Narrative
Salespersons Pocket Guide.pdf
3-in-One Bed Dealer Program
Now you can showcase all three models of the Supple-Pedic product line using only one Queen bed space on your floor.
Downloads

Newspaper style ads:

3 col x 10"


download 3 col x 10" ad , in Adobe Illustrator format

All ads feature white space near bottom for your dealer information.

If you need a different file format, have trouble downloading or any other questions please contact our office.

3131 Industrial Parkway
Jeffersonville, IN 47130
(812) 282-4388
(812) 282-6528 fax
(800) 457-6442 toll free
(866) STROBEL toll free
info@strobel.com





2 col x 7"



download 2 col x 7" ad in Adobe Illustrator format




1 col x 9"



download 1 col x 9" ad in Adobe Illustrator format